I hope this project is not in a mean spirit, but the joke may be on me.

My friend told me that he gave his students the assignment of making the worst drawing in the world. Its sounds provocative just as words to me, even before I begin to decode it. The moral of the story seemed to be you can't make the worst drawing in the world, but maybe more importantly you can't make the worst drawing in the world by trying to do so.

That is a little tricky, so in more practical terms: you can only make something really awful if you are trying to make the best drawing in the world.

Another Artist, brought a certain painting to my attention that got me thinking, And, the result was my pastiche that you will see below.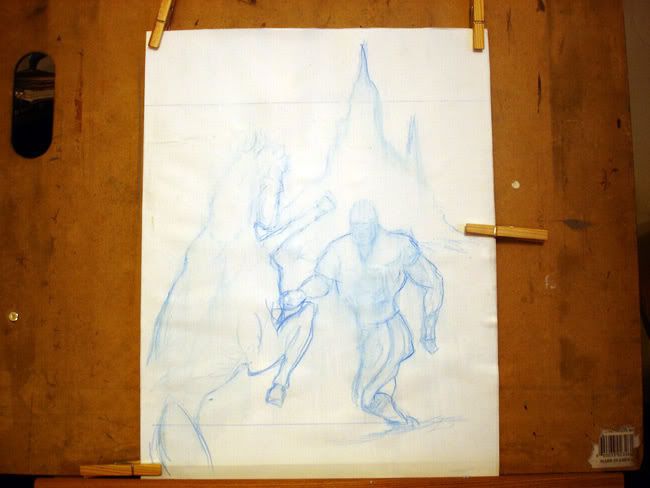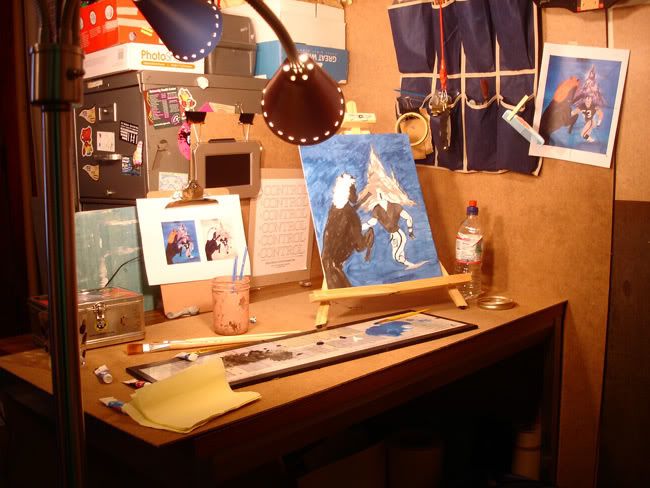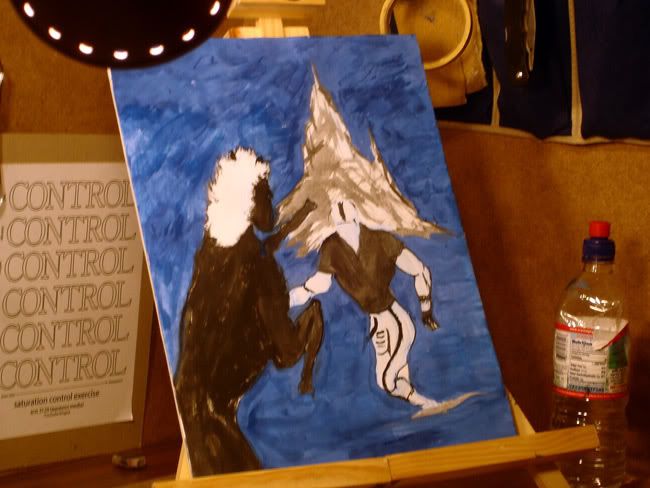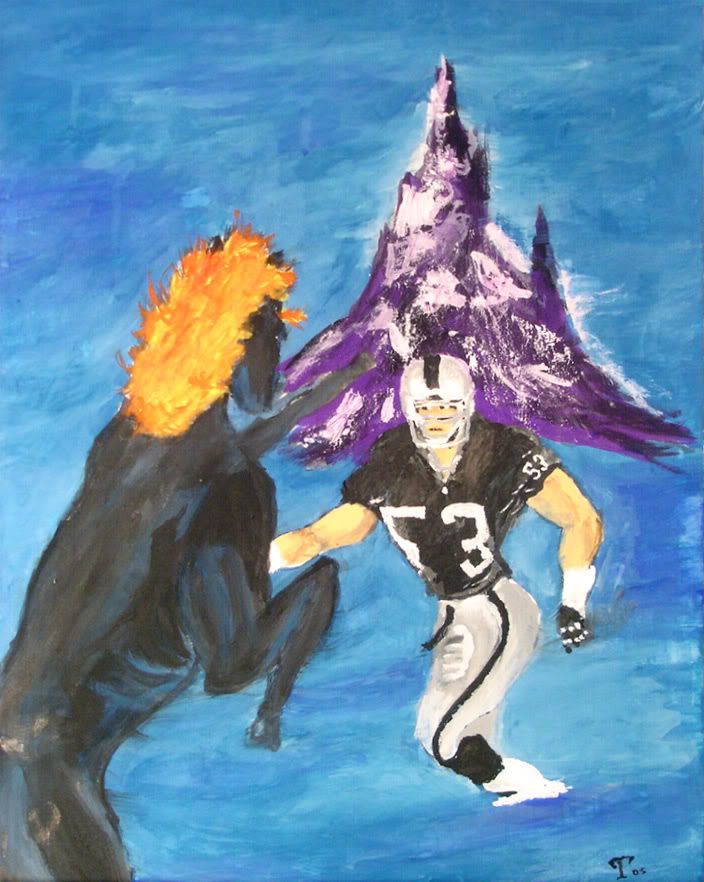 This was the source:




So,bottom line, I learned a lot from this little painting. It made think about my motivations (ten minutes into the project which eventually took a few hours spread over a few days, I wished I was painting something else.)

It made think about act of painting paint instead of painting an illusion.

Also, it made me reflect on materials (I used goache paint on a piece of paper, on a smaller scale than the original.) Ironically, It was really hard to capture a good likeness of the odd anatomy, but more than that my version is worse than the original in most ways.

The thought occurs to me that making this painting is risky for variety of reasons, but for now, I am glad I finished it.